Buddy's Band -- BUDDY SHUTE AND THE MOTIVATORS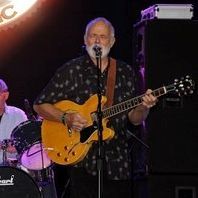 Buddy Shute
Guitar, Vocals
Memphis bred, New Orleans marinated, Ozark Mountain infused. Read about him here: /buddy-s-bio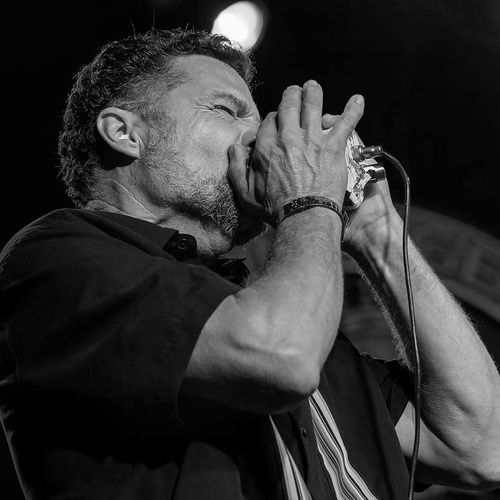 Mark McGee
Harmonica
Originally from the West Coast, Mark's family moved to Arkansas when he was eleven. He describes his musical style as "country boy meets the blues." Influenced by Charlie McCoy and John Hammond, he's a fan of blues, Cajun and gospel traditions. Mark bought his first harmonica in 1970 for a whopping $7.50, and has been playing ever since.  Mark's also a farmer and skilled woodcarver, and he once sold a cow to help pay for one of the band's recording sessions.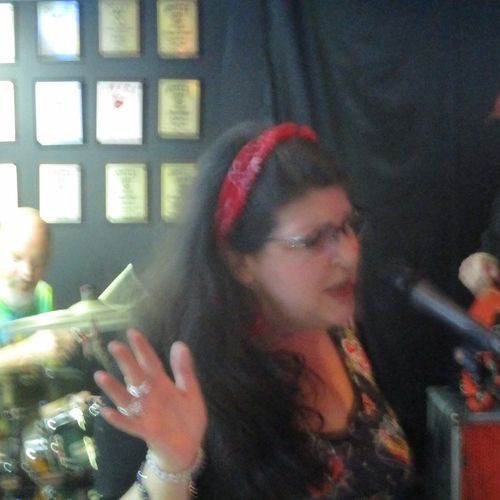 BRENDA BASKIN
VOCALS, PERCUSSION
Like Buddy, Brenda's a Memphis native. She's also the band's newest member, and an enthusiastic one. "I love performing with the Motivators, singing Buddy's songs, and interpreting the songs of others.  And I love exchanging joy and energy with the crowd."  She also loves performing with her husband, Steve. Her influences are many, and include Etta James, Otis Redding,  Mavis Staples, Keb Mo, and a gazillion others. She's a songwriter as well, and has collaborated with Buddy.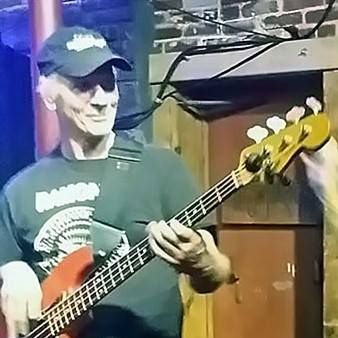 STEVE BASKIN
BASS
Steve has been a staple of the NWA music scene for years. He's played with a long list of bands, including  ten years with the loved and legendary  Cherry Brooks Band, Jim Mills and the Hellbenders and Decoy. He's lent his talents to many recording sessions, and even had the pleasure of playing with Levon Helm. Once, for one song, but still....He 's  got a music degree with a concentration in upright/ electric bass, and hasn't met a genre he didn't like.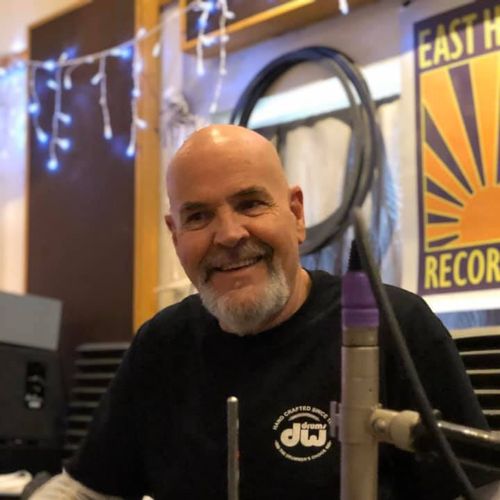 RANDY "Dobie" REESE
DRUMS
Randy got his first drum kit at the age of twelve and has been playing ever since. His energy and positive attitude are infectious, and his timing is second to none. He's played in many bands, in many cities over the years, and his musical influences include Steve Gadd, Omar Hakim, Buddy Guy, Keb Mo and Taj Mahal. 
Buddy Shute's Motivator Trio
For smaller venues, we play as a trio--stripped down, blues infused, covering all kind of genres. We always have a great rapport with our audience, whether we're playing as a five or six-piece band, or as a smaller group.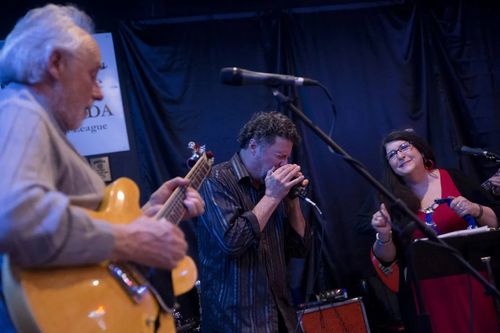 Buddy Shute Duo- Buddy & Mark
Buddy Shute (vocals, guitar) and Mark McGee (harmonica) combine the sounds of the blues they grew up with and stories of the past. A native Memphian, Buddy played music from an early age. A prolific songwriter, his tunes reflect years spent in New Orleans and other locales. 
Mark began playing in the 70's and has always stayed true to the blues. Known for his steady, no-frills playing, he's one of Northwest Arkansas' most well-respected players. 
For over 20 years, this duo has entertained audiences and each other with talent, humor and the feeling you get listening to the old blues masters.